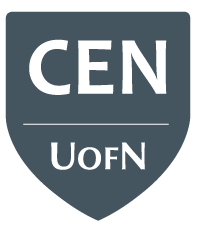 The Centre For Economic Development (CED) promotes Business and Entreprenuership as ways to bring economic, spiritual and social transformation of communities, cities, and nations, especially focusing on the poor and where the Gospel is not.   We promote Biblical principles as the best way to do business and believe that God, as our Creator, helps us create innovative ideas that we develop through business.
The Centre For Economic Development offers training on Business, Business as Missions and Entreprenuership, Business and Entreprenuer schools, seminars, conferences, internships and workshops.  We have branch geographical Centre locations around the world that offer training, resourcing and practical opportunites to learn business, entrepreneurship and business as missions.
The Centre of Economic Development Promotes:
– Business and Entrepreneurship as a way to make an impact spiritually, especially into restricted access locations around the world.
– Business and Entrepreneurship as a way to sustainable solutions to help bring people out of poverty and out of human slavery.
– Business professionals to get involved in using their business skills to help new businesses around the world, especially as coaches, trainers and consultants.
– Sustainable solutions to projects in needy areas.
The University of the Nations also offers an Associate of Arts in Entrepreneurship through the College of Science & Technology.  Please see that page for the degree details. To connect with an academic advisor for this degree, please contact: [email protected]
The UofN uses two types of credits, FLW (full learning weeks) and LCU (learning component units).
FLW credits are used with traditional residential courses and one of these credits requires a minimum of 50 hours of documented learning activities; these include our normal lectures, small groups, one-on-ones, etc.; and some of these activities are nonformal, in addition to the classroom activities and study assignments.
LCU credits are used for part-time programs like evening courses, intensive seminars, distance learning and other non-residential courses. Each LCU credit requires 25 hours of focused learning activities which can be spread over a period of time.
Centre Director
Lis Cochrane
Contact Details
International Committee
Dave Cox (India)
Josh Imhoff (USA)
Jon Barstad (USA)
Tom Skarnas (USA)
Marcelo Echeverria (India)
Dave Stone (USA)