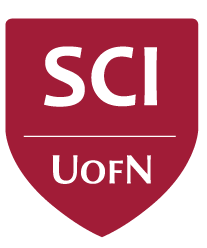 As the world rapidly advances in innovation and discovery, the College of Science and Technology continuously explores the interaction of science and faith. Believing God is revealed through his created order, students are encouraged to integrate biblical truth into the practices and principles of technology, scholarship, and development. Progress in water technology, energy usage, and food production impact communities around the globe which contributes to an improved quality of life for everyone. The College of Science and Technology trains students to pair vocational skills with the hope of the gospel, bringing tools for health and safety to families worldwide.
The UofN uses two types of credits, FLW (full learning weeks) and LCU (learning component units).
FLW credits are used with traditional residential courses and one of these credits requires a minimum of 50 hours of documented learning activities; these include our normal lectures, small groups, one-on-ones, etc.; and some of these activities are nonformal, in addition to the classroom activities and study assignments.
LCU credits are used for part-time programs like evening courses, intensive seminars, distance learning and other non-residential courses. Each LCU credit requires 25 hours of focused learning activities which can be spread over a period of time.
FOUNDATIONAL ASSOCIATE OF SCIENCE

>

The Foundational Associate of Science degree will give the student skills for a lifetime of Bible study and application; a biblical understanding of worldviews and critical thinking; and skills in interpersonal, intrapersonal, and cross-cultural communication, including the use of various media. These skills are applied in a specific emphasis through one course from one college. This degree can provide a launching pad into other further studies and other degree programmes.
Prerequisites

19 - 24

Core Courses: Bible, Communication, Applied Christian Thinking

32 - 36

A Core Field Assignment may be substituted for one core course
Emphasis Course Sequence

20 - 24

SCI xxx Science & Technology Course
SCI xxx Science & Technology Field Assignment

Elective Courses, Directed Studies, Seminars

0 - 13

---

Total84

---

Additional Notes:

At least 20 credits are required in the emphasis area. Total Field Assignment/Practicum credit may vary from 16 to 36 credits.

ASSOCIATE OF ARTS IN ENTREPRENEURSHIP

>

The Associate of Arts in Entrepreneurship gives practical skills in starting a business, and in integrating one's faith and vision to be a world changer for Christ. The courses are taught by experienced business and missions leaders from different parts of the world showing how to turn innovative ideas into real business plans. Each student will learn core business skills, marketing skills and leadership skills and will produce a Business as Missions plan aimed at bringing redemptive change into communities through innovative entrepreneurial ideas. 

Prerequisites

19 - 24

Core Courses

24

One Course and its associated Field Assignment selected from the following

24

Leadership courses selected from the following

6 - 12

Elective Courses, Directed Studies, Seminars

0 - 11

---

Total84

ASSOCIATE OF SCIENCE IN COMMUNITY TECHNOLOGY

>

Students who graduate with an Associate of Science in Community Technology will have an understanding of appropriate technologies and demonstrated skills in using them.  An apprenticeship/mentoring approach is used throughout. Graduates will be able to work alongside community members to help them achieve their goals for technology development.
Prerequisites

19 - 24

Required Courses

16 - 20

At least 2 credits from each concentration (Food, Energy, Water, Shelter)

8 - 12

Course/Seminars in selected concentration

8 - 12

SCI xxx Concentrations: Food / Energy / Water / Shelter

Project

0 - 12

Elective Courses, Directed Studies, Seminars

4 - 21

---

Total84

ASSOCIATE OF SCIENCE IN MARITIME NAVIGATION

>

Students who graduate with an Associate of Science in Navigation Studies will learn how to use the knowledge of ships to share the gospel, and will demonstrate skills in navigation and vessel management. Certification will be obtained through the Royal Yachting Association (RYA) and the International Convention on Standards of Training, Certification and Watch-keeping for Seafarers (STCW) upon completion of required sea service. An apprenticeship/mentoring approach is used throughout.

Prerequisites

19 - 24

Two core courses chosen from Bible, Communication, Applied Christian Thinking. A Core Field Assignment may be substituted for one Core Course

20 - 24

Required Courses

24

Elective Courses, Directed Studies, Seminars chosen in consultation with a Marine Studies Advisor

12 - 21

---

Total84

ASSOCIATE OF SCIENCE IN MARITIME STUDIES

>

Students who graduate with an Associate of Science in Maritime Studies will gain an understanding in using the knowledge of ships to share the gospel, and how to operate vessels in a safe manner and demonstrate skills in serving marine-based missions. An apprenticeship/mentoring approach is used throughout.

Prerequisites

19 - 24

Two core courses chosen from Bible, Communication, Applied Christian Thinking. A Core Field Assignment may be substituted for one Core Course

20 - 24

Required Courses

9

One Seminar selected from the following

4 - 6

Three Courses/Seminars selected in consultation with a Maritime Studies advisor from the following

7 - 18

Elective Courses, Directed Studies, Seminars in consultation with a Maritime Studies Advisor

3 - 25

---

Total84
BACHELOR OF SCIENCE IN COMMUNITY TECHNOLOGY

>

Students who complete a Bachelor of Science in Community Technology will add to the skills training of the associate's degree and will have basic understanding of core values, showing how innovations are introduced and sustained in communities around the world.
Prerequisites

19 - 24

Core Courses: Bible, Communication, Applied Christian Thinking

0 - 36

Required Courses

0 - 36

Three Seminars selected from the following

5 - 10

Elective Courses, Directed Studies, Seminars related to Community Technology Systems (with at least one Field Assignment)

38 - 48

---

Total144

BACHELOR OF SCIENCE IN ENVIRONMENT & RESOURCE STEWARDSHIP

>

The courses for the Bachelor of Science in Environment and Resource Stewardship teach important principles of stewardship – of the earth, natural resources, and of human creativity. The training shows how a person's way of thinking (worldview) affects their values and environment, and gives practical training how to encourage change in a community.
Prerequisites

19 - 24

Core Courses: Bible, Communication, Applied Christian Thinking

0 - 36

Required Courses

52 - 60

Elective Courses, Directed Studies, Seminars, with at least 12 credits in Science & Technology

24 - 37

---

Total144
College Chair
Derek Chignell
Contact Details
College/Faculty of Science and Technology
University of the Nations
75-5851 Kuakini Hwy, #197
Kailua-Kona HI 96740
USA
International Committee
Usufono Fepuleai (Apia, Samoa)
Derek Kirbow (Montana, USA)
Decent Levson (Ntcheu, Malawi)
Chandan Pun (Kathmandu, Nepal)
Terry Keith (Heredia, Costa Rica)
Academic Advisor
Derek Chignell -
Email