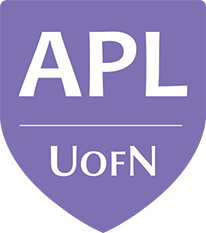 Language is one of the most fascinating gifts humanity has received from God. This college will present unique opportunities for the study of any spoken language, focusing on unwritten languages and unreached people groups. The goal is to equip people of all ages, from all over the world, to engage in language programs aiming at eradicating illiteracy and Bible poverty.
The UofN uses two types of credits, FLW (full learning weeks) and LCU (learning component units).
FLW credits are used with traditional residential courses and one of these credits requires a minimum of 50 hours of documented learning activities; these include our normal lectures, small groups, one-on-ones, etc.; and some of these activities are nonformal, in addition to the classroom activities and study assignments.
LCU credits are used for part-time programs like evening courses, intensive seminars, distance learning and other non-residential courses. Each LCU credit requires 25 hours of focused learning activities which can be spread over a period of time.
FOUNDATIONAL ASSOCIATE OF ARTS

>

The Foundational Associate of Arts degree will give the student skills for a lifetime of Bible study and application; a biblical understanding of worldviews and critical thinking; and skills in interpersonal, intrapersonal, and cross-cultural communication, including the use of various media. These skills are applied in a specific emphasis through one course from one college. This degree can provide a launching pad into other further studies and other degree programmes.

Prerequisites

20 - 24

Core Courses: Bible, Communication, Applied Christian Thinking

32 - 36

A Core Field Assignment may be substituted for one core course
Emphasis Course Sequence

20 - 24

APL XXX Applied Linguistics & Languages Course

Elective Courses, Directed Studies, Seminars

0 - 13

---

Total84

---

Additional Notes:

At least 20 credits are required in the emphasis area. Total Field Assignment/Practicum credit may vary from 16 to 36 credits.
COLLEGE DEAN
Marcia Suzuki
Contact Details
International Committee
Cleo Larsson (Porto Velho, Brazil)
Debbie Landberg (Dallas, USA)
Edson Suzuki (San Diego, USA)
Jan Warren (Perth, Australia)
Raissa Santos (Sao Paulo, Brazil)
Silvana Learned (India)
Youngshin Kim (Kona, USA)
Academic Advisor
College of Applied Linguistics and Languages -
Email