The Discipleship Training School (YWAM DTS) is a prerequisite for all other courses and is therefore the gateway into the seven Colleges/Faculties and various Centres of the University of the Nations. The DTS also serves to orient and prepare all new Youth With A Mission (YWAM) and UofN staff.
The purpose of the DTS is:
To gather and challenge people to worship, listen to and obey God, releasing them (in the context of the DTS) to serve through evangelism, intercession, acts of compassion, and other expressions of God's heart for the world, possibly even pioneering new ministries;
To inspire and cultivate growth in one's relationship with God, resulting in Christ-like character which is based on a solid biblical foundation, the work of the Holy Spirit, and the personal application of biblical truth, especially concerning God's character, the Cross and empowering grace;
To encourage growth in relationship skills through living, learning and working together with people who differ in personality, perspectives and cultural backgrounds;
To further equip every person to serve God's purposes both within the YWAM context and in other spheres of relationship, strengthening a commitment to reach the lost, especially the unreached, to care for the poor and to be an influence in all areas of society;
To impart the vision and foundational values of Youth With A Mission International, as well as that of the host operating location, and to provide information regarding a variety of opportunities for service upon successful completion of the Discipleship Training School.
The DTS aims to graduate students:
Who are growing in understanding of the breadth and depth of God's character and ways, and in particular of His great love for every person and culture;
Who are becoming more like Jesus in the way they relate to God and people;
Who increasingly cooperate with the empowering presence of the indwelling Holy Spirit;
Who listen to and obey God as the result of God's enabling grace;
Who search the Scriptures in such a way that transforms beliefs values and behaviors;
Who are growing in lifestyles of worship, intercession and spiritual warfare;
Who learn to live and work well with others, especially those different from themselves;
Who can share the Gospel with the lost and have a life-long commitment to do so;
Who have a commitment to continue to be involved in some way with God's work among the nations. including unreached people, the poor and needy and in spheres of society;
Who understand the calling and values of YWAM and are aware of a variety of opportunities for service with various YWAM ministries;
Who have a growing heart knowledge of God's purposes for their life and a sense of their life direction;
Who desire to continue a lifestyle of serving God and His Kingdom purposes either by pursuing further training, joining a YWAM ministry team, or serving through local churches and ministries, as the Lord leads them.
The Centre Network for Discipleship Training Schools has been established to maintain and enhance excellence in DTS programmes worldwide in accordance with the DTS purpose, curriculum and guidelines set by the international leadership of Youth With A Mission and the University of the Nations. The Centre staff seek to serve DTS leadership by providing encouragement, support, and expertise in programme, leadership and resource development.The Centre facilitates the networking of personnel and resources among all DTS and Field Assignment/Outreach locations and the seven Colleges/Centres of the University. It also aids in stimulating the multiplication of new DTS's in strategic locations of the world.
The goals of the DTS Centre Network are:
A. Partnering within YWAM International: to develop a relational network of DTS leaders/staff within each region that is also connected to the global DTS world and with all streams of the YWAM family of ministries.
B. Programme Development: to aid in the design of DTS programmes in accordance with the DTS purpose, curriculum and guidelines set by the international leadership of YWAM/UofN.
C. Leadership Development: to facilitate DTS leadership and staff development in response to requests and identified needs.
D. Educational Resource Development: to create resources that aid in the training of DTS staff or in implementing an aspect of the curriculum in the DTS and to facilitate the distribution of new and existing resources to the DTS world.
E. Programme monitoring: to receive, track and review course registration documentation for each DTS programme.
F. Strategic multiplication: to promote the pioneering of new DTS and Field Assignments/Outreaches in the ten major language groups and the least evangelized nations of the world.
| Course | Credits | Type | Number |
| --- | --- | --- | --- |
The UofN uses two types of credits, FLW (full learning weeks) and LCU (learning component units).
FLW credits are used with traditional residential courses and one of these credits requires a minimum of 50 hours of documented learning activities; these include our normal lectures, small groups, one-on-ones, etc.; and some of these activities are nonformal, in addition to the classroom activities and study assignments.
LCU credits are used for part-time programs like evening courses, intensive seminars, distance learning and other non-residential courses. Each LCU credit requires 25 hours of focused learning activities which can be spread over a period of time.
Centre Director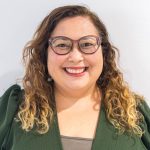 Carlinha de Paulo
International Committee
Rebecca Gibbons (Khon Kaen, Thailand)
Gilberto de Mello (Contagem, Brazil)
Jussara de Mello (Contagem, Brazil)
Amos Hathway (Salem, OR, USA)
Vickie Hedgepeth (Charlotte, NC, USA)
Kima Hmar (Siliguri, India)
Patti Lee (Cape Town, South Africa)
Maureen Menard (Cape Town, South Africa)
Lisa Whitaker (Absecom, NJ, USA)
Ben Nonoa (Kona, Hawaii)
Virmel Largo (Capetown, South Africa)