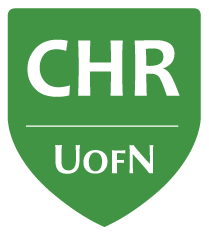 La Faculté des Ministères Chrétiens forme des hommes et des femmes à être leaders au sein du Royaume de Dieu, alors qu'ils s'engagent à répondre à l'appel de Christ '' d'aller et de faire des disciples de toutes les nations ''. Les étudiants vont grandir au niveau de leur caractère, quelle que soit la position pour laquelle ils se préparent : servir au sein de l'église, mission au niveau international ou au sein de leur communauté. Ils recevront aussi une formation spécifique à leurs besoins, qui leur permettra d' être une influence positive meilleure dans leur environnement.
Le programme de formation compte les études bibliques, l'évangélisation, l'implantation d'églises, les ministères auprès de la jeunesse, le leadership, la prière et l'adoration. La Faculté des Ministères Chrétiens aspire à préparer de son mieux les étudiants à l'enseignement de la Bible, à commencer des nouveaux ministères. La Faculté s'efforce aussi de former les jeunes croyants, quelle que soit leur position de service.
| Course | Credits | Type | Number |
| --- | --- | --- | --- |
The UofN uses two types of credits, FLW (full learning weeks) and LCU (learning component units).
FLW credits are used with traditional residential courses and one of these credits requires a minimum of 50 hours of documented learning activities; these include our normal lectures, small groups, one-on-ones, etc.; and some of these activities are nonformal, in addition to the classroom activities and study assignments.
LCU credits are used for part-time programs like evening courses, intensive seminars, distance learning and other non-residential courses. Each LCU credit requires 25 hours of focused learning activities which can be spread over a period of time.
FOUNDATIONAL ASSOCIATE OF ARTS

>

The Foundational Associate of Arts degree will give the student skills for a lifetime of Bible study and application; a biblical understanding of worldviews and critical thinking; and skills in interpersonal, intrapersonal, and cross-cultural communication, including the use of various media. These skills are applied in a specific emphasis through one course from one college. This degree can provide a launching pad into other further studies and other degree programmes.

Prerequisites

19 - 24

Core Courses: Bible, Communication, Applied Christian Thinking

32 - 36

A Core Field Assignment may be substituted fo either the Communication or the ACT core course
Emphasis Course Sequence

20 - 24

CHR xxx Christian Ministries Course
CHR xxx Christian Ministries Field Assignment

Elective Courses, Directed Studies, Seminars

0 - 13

---

Total84

---

Additional Notes:

At least 20 credits are required in the emphasis area. Total Field Assignment/Practicum credit may vary from 16 to 36 credits.

ASSOCIATE OF ARTS IN BIBLICAL STUDIES

>

The Associate of Arts in Biblical Studies reflects the desire to train the students in "accurately handling the word of truth" ( 2  Tim. 2:15). This is accomplished by learning the skills of various forms of inductive Bible study to discover the biblical author's intent through understanding the grammatical, historical and literary context.
Prerequisites

19 - 24

Required Courses

44 - 48

Elective Courses, Directed Studies, Seminars

12 - 21

Choice of electives for degree programmes is made from existing courses in the College of Christian Ministries, plus other related courses from other colleges. Not all courses are allowed, even from within this college, so it is essential that there be consultation with a College/Faculty Academic Advisor, and written approval given before the student assumes that their programme will meet the degree requirements.

---

Total84

ASSOCIATE OF ARTS IN CHRISTIAN MINISTRIES

>

This degree in Christian Ministries focuses on the message and methods of evangelism. It begins with helping the student gain a deeper understanding of the character of God, including His love for the lost, as well as growing in a deeper understanding of the gospel message. Learning how to adapt the gospel message to different cultures is also a crucial element.
Prerequisites

19 - 24

Core Course: Bible

0 - 12

Required Courses

20 - 24

Elective Courses, Directed Studies, Seminars

24 - 33

Choice of electives for degree programmes is made from existing courses in the College of Christian Ministries, plus other related courses from other colleges. Not all courses are allowed, even from within this college, so it is essential that there be consultation with a College/Faculty Academic Advisor, and written approval given before the student assumes that their programme will meet the degree requirements.

---

Total84

ASSOCIATE OF ARTS IN LEADERSHIP

>

This degree in leadership helps students develop godly character that encourages others to follow them as leaders, as well as competence in leadership skills using the Jesus model of servant leadership as their example. This is coupled with an emphasis on relational leadership so that the recipient can learn to work well with others, especially those whose leadership styles differ from their own.
Prerequisites

19 - 24

Core Course: Bible

0 - 12

Required Courses

44 - 48

Elective Courses, Directed Studies, Seminars

0 - 9

---

Total84

ASSOCIATE OF ARTS IN MISSIONS/INTERCULTURAL

>

The objective of this Missions/Intercultural Studies degree is to prepare the student to accurately use of the fields of theology, anthropology, sociology and cross-cultural communication, so that they can contextualize the gospel to be understood and received by the recipient culture.

Prerequisites

19 - 24

Core Course: Bible

0 - 12

Required Courses

20 - 24

Elective Courses, Directed Studies, Seminars

24 - 33

Choice of electives for degree programmes is made from existing courses in the College of Christian Ministries, plus other related courses from other colleges. Not all courses are allowed, even from within this college, so it is essential that there be consultation with a College/Faculty Academic Advisor, and written approval given before the student assumes that their programme will meet the degree requirements.

---

Total84
College Dean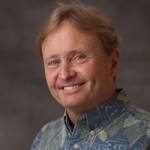 Danny Lehmann
Contact Details
University of the Nations
College/Faculty of Christian Ministries
75-5851 Kuakini Hwy #22
Kailua-Kona HI 96740

USA
International Committee
Scott Orvis, Int'l. Assistant Dean (Kailua-Kona, HI, USA)
Paul Dangtoumda (Port Harcourt, Nigeria)
Kevin Norris (Kailua-Kona, HI, USA)
Chris Vengala (Asheville, NC, USA)
Jiggu Bogi (Bangalore, India)
Jorge Jimenez (USA)
Academic Advisor
Scott Orvis -
Email