The degree of Master of Arts (MA) or Master of Science (MS) will be granted to the student who has registered for a master's degree on a "MA/MS Degree Programme Planning Form" which has been fully approved and who has satisfied the following requirements.
_____________________________________________________________________________________________________________
Coming Soon…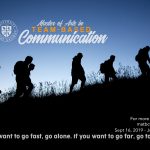 The Master of Arts in Team-based Communication addresses the leadership communication issues we face everyday in global missions. Topics include teamwork and decision-making in the midst of diversity, supervisor and peer communication, and the influence of technology on communication. This program combines master's level reflection with a practical approach to developing mature leaders still actively serving others in their ministry roles. The program is 22 months long, including four 12-day on-site intensives. Candidates engage an online platform at least weekly, responding to assigned readings and discussing course content as they integrate new insights with past experience. Research and writing builds through the coursework and culminates in a final capstone or thesis project. More Info here or Apply Now! This degree is offered in English, Spanish and Portuguese.
Start Date: September 2022 – 2nd July 2024
Contact: [email protected]
______________________________________________________________________________________________________________
Past or Current Programs: Contact them to see when they will next take place…
The Master of Arts in Music and Worship is a University of the Nations degree program run at YWAM Perth, Australia beginning July 7, 2019. Enrolling in this two year program gives a student the opportunity to explore the concepts and contexts of music guided by world class/internationally experienced teachers. The music and worship curriculum offered is adapted to operate within a Christian university and mission context. Course topics include: music theory, music history, worship leadership, instrumental / vocal training, music literature, rehearsal techniques, international worship, worship in missions, biblical history and theology of worship, song-writing, event management, and conducting. The last quarter of the program will be focused on the delivery of the Capstone Project or Recital, followed by a six week international outreach. The pre-requisites for this program include the successful completion of a Discipleship Training School (DTS) and a successful application and audition process into the Masters program. It is also required that the student successfully complete the Bible Core Course (BCC) either before or after doing the Masters program in order to graduate from the University of the Nations with an MA degree. There are many directions you can take your Master's Degree in Music and Worship. You can use your finely honed gift to unlock many doors on the mission field… perhaps
going where others would not gain access. This degree will also put you in a wonderful position to work in the local church as a worship pastor, worship coordinator and teacher. Music performance as a career is another possibility from your training.
Start Date: 7th July 2019 – June 2021
Contact: Cristine Wrener, Director Master of Music and Worship
Email: [email protected]
Website: www.ywamperth.org.au
______________________________________________________________________________________________________________
The aim of the Master of Arts in Biblical Studies is to train mission teachers and leaders in the study of the Scriptures, with a focus on the original languages. Topics include systematic theology, church history, Greek and Hebrew grammar, exegesis of New Testament and Old Testament books, counseling, pedagogy, spiritual formation, and leadership. This degree program is designed for those who have completed the School of Biblical Studies (SBS). Students can expect that they will deepen their understanding of Scripture and sharpen their teaching and ministry skills. Prerequisites: either A) a bachelor's degree (any subject), Discipleship Training School (DTS), and the nine-month SBS; or B) an associate of arts degree from the U of N, the nine-month SBS, a minimum of two years on SBS staff, and a commitment to serve two additional years on SBS staff after graduation. The program will be offered in India. Those who serve in the developing world are especially encouraged to apply.
Start Date: This two-year residential degree program begins on September 28, 2020.
Email: [email protected]
Website: https://uofnlonavala.org/mabs
______________________________________________________________________________________________________________
The Masters in Applied Linguistics for Bible Translation prepares students to perform specialist roles in Bible translation service among minority language groups. Our graduates will have the tools to work as facilitators in mother-tongue Bible translation projects as well as potential consultants for both written and oral Bible translation. Our Master program is our response to the "End Bible Poverty" call, and more specifically to the "Pacific Wa'a Covenant" signed by leaders of several translation organizations in the Pacific region. In this context, the UofN has a significant role in multiplying the next generation of Bible translators, who will contribute to eradicating Bible poverty in the world.
Start Date: September 2020
Contact: [email protected]
_____________________________________________________________________________________________________________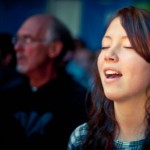 The Masters in Christian Formation and Discipleship
Cape Town, South Africa and Harpenden, England
We define Christian Formation as the process and practices that deepen one's experience of the triune God together with others, as well as grows one's character and clarifies one's vocational calling so that one relates and lives as Jesus would if he were that person. Our program is designed to first facilitate the Christian formation of the candidate while equipping them to do the same for others. In this context of growing as a disciple and facilitating the discipleship of others, the candidate will explore a breadth of relevant theories from the disciplines of theology, church history, psychology/counseling and education while examining a variety of discipleship models. The candidate will continue to adapt their own model of discipleship as they integrate and apply what they are learning.
Dates: February 21, 2020 to December 10, 2022
More Info here