The degree of Master of Arts (MA) or Master of Science (MS) will be granted to the student who has registered for a master's degree on a "MA/MS Degree Programme Planning Form" which has been fully approved and who has satisfied the following requirements.
_____________________________________________________________________________________________________________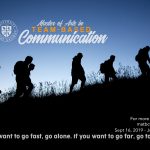 The Master of Arts in Team-based Communication addresses the leadership communication issues we face everyday in global missions. Topics include teamwork and decision-making in the midst of diversity, supervisor and peer communication, and the influence of technology on communication. This program combines master's level reflection with a practical approach to developing mature leaders still actively serving others in their ministry roles. The program is 22 months long, including four 12-day on-site intensives. Candidates engage an online platform at least weekly, responding to assigned readings and discussing course content as they integrate new insights with past experience. Research and writing builds through the coursework and culminates in a final capstone or thesis project. More Info here or Apply Now! This degree is offered in English, Spanish and Portuguese.
Start Date: 2025 – 2027
Contact: [email protected]
______________________________________________________________________________________________________________
The Masters in Applied Linguistics for Bible Translation prepares students to perform specialist roles in Bible translation service among minority language groups. Our graduates will have the tools to work as facilitators in mother-tongue Bible translation projects as well as potential consultants for both written and oral Bible translation. Our Master program is our response to the "End Bible Poverty" call, and more specifically to the "Pacific Wa'a Covenant" signed by leaders of several translation organizations in the Pacific region. In this context, the UofN has a significant role in multiplying the next generation of Bible translators, who will contribute to eradicating Bible poverty in the world.
Contact: [email protected]
_____________________________________________________________________________________________________________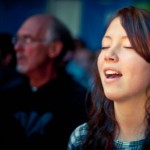 The Masters in Christian Formation and Discipleship
Cape Town, South Africa and Harpenden, England
We define Christian Formation as the process and practices that deepen one's experience of the triune God together with others, as well as grows one's character and clarifies one's vocational calling so that one relates and lives as Jesus would if he were that person. Our program is designed to first facilitate the Christian formation of the candidate while equipping them to do the same for others. In this context of growing as a disciple and facilitating the discipleship of others, the candidate will explore a breadth of relevant theories from the disciplines of theology, church history, psychology/counseling and education while examining a variety of discipleship models. The candidate will continue to adapt their own model of discipleship as they integrate and apply what they are learning.
_____________________________________________________________________________________________________________
The Executive Masters in Global Pioneering Leadership (ExecMAL) is a new program created by the UofN and birthed out of a word of the Lord and a desire to see a wave of leaders equipped to pioneer in the global era in which we are living. The ExecMAL is created to equip candidates in their understanding of pioneering in this global multi-cultural era, while they continue to be actively engaged in serving others through the ministry roles they have. Each candidate will learn by means of a variety of assignments, including: public Bible readings, leadership journals, research papers, integration reflections, and a capstone thesis project. The dynamic of the cohort will enhance discovery and growth as we learn from one another. Because it is an executive masters, it will create a strong integration between each candidate's existing leadership experience and the new insights being acquired, resulting in a highly-valued, enhanced learning experience.
Languages. English, Spanish, Portuguese, French, Korean and Khmer.
Start Date: 2024
Contact: [email protected]